Concert Film
Csík Band's 25th anniversary - the whole concert
The Csík Band - now legendary - gave an unforgettable anniversary concert on December 30th, 2015 at Budapest's Syma Hall. This event of contemporary Hungarian music history can now be seen and heard on DVD.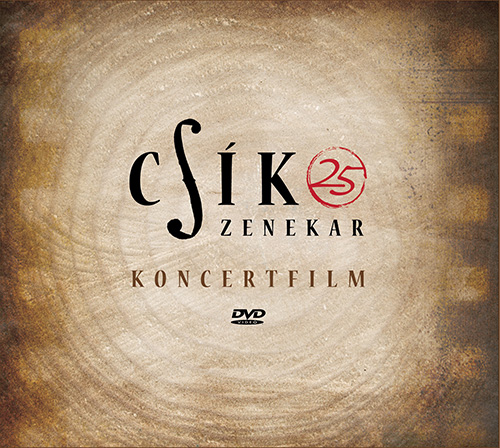 I won't marry you, my love, before...
"Happy, sad song"
Romanian dances from the Bihar region
At dawn
The prince of the Cumanians - lad from Kunság
If the train has started, let it run...
Star or swallow
Stealing a heart
How much rain, how much mud
And came the doctor
Lamenting, hoina (a Romanian dance) and hand dance
Measuring the milk of the sheep
I am the one who is not good
Csík Band:
Zsolt Barcza - cimbalom, accordion
József Bartók - double bass
János Csík - fiddle, voice
Tamás Kunos - viola, second tambur, drum, voice
Marianna Majorosi - voice
Péter Makó - taragot, saxophone, clarinet, zither, voice
Attila Szabó - fiddle, guitar, voice

Guests:
András Berecz, Ákos Dióssy D., Mihály Dresch, György Ferenczi, András Kispál, András Lovasi, Ábel Mihalik, Ferenc Németh, Gábor Presser

Dance: Fitos Dezső Company

Directed by: Balázs Lévai

More information: