Fonó,
7 pm. 23 October, 2016.
"There is no other composition that better demonstrates the ethnic variety that Bartók - also as a researcher - worked with: he made use of Hungarian, Romanian and Slovakian folk melodies, as well as Ruthenian, Serbian and Arab folk dances and songs. [...]
Bartók's true aim becomes clear through this unique series of instructional compositions. Not only are the pieces based on original folk melodies, most of which the composer/ ethnomusicologist took directly from the mouth of the folk themselves, [….] but they also preserve something of a disappearing environment and life.…These compositions…have artistically inspired, higher - or deeper - educational content." (László Vikárius)
Performed by: Góbé Band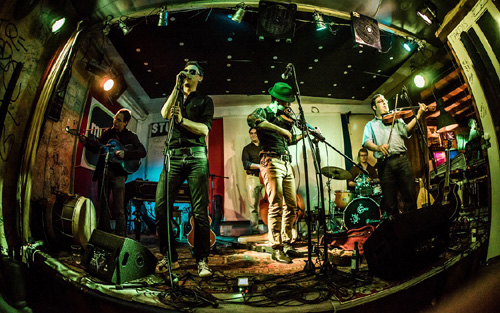 Ádám Kiss-Balbinat – violin, voice
Máté Vizeli — violin, viola, coboz, guitar
Imre Csasznyi — bassprim tambura, viola, voice
Mátyás Egervári — cymbalom, bagpipe, tambura brac, hit cello, drum
Márton Timár — double bass
Dance house and folk pub after the concert with Naszály Band
Entrance: free of charge!
More information: