9-20. November 2017
Launched by Fonó Music Hall in 2012, the yearly "Héttorony Fesztivál" / Festival of Seven Towers is organized for the sixth time at various points in the Carpathian Basin. Similar to last year, festival venues are spread well beyond the boundaries of present-day Hungary: the late architect Imre Makovecz's emblematic buildings host emblematic figures of Hungarian culture.
Starting out on the fisrt days of November each year, the festival goes on until 20 November, Imre Makovecz's birthday with a closing gala in Budapest.
The symbol of the seven towers has been a reappearing image in Hungarian culture for centuries. It came to stand for the cultural heritage, collective memory, and creativity that accumulated within the seven towers of Vienna (A), Košice (SK), Mukachevo (UA), Brașov (RO), Novi Sad (SRB), Zagreb (HR), and Maribor (SLO), including Imre Makovecz's buildings and intellectual legacy.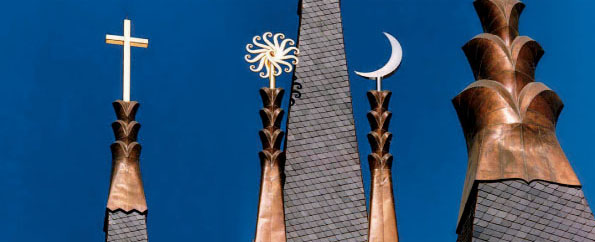 Etnofon concert – Location: Fonó
19. November 2017
Seven Towers Festival Closing Gala Event – Location: Pesti Vigadó, Budapest
20. November 2017